copper cookware 
THE UNIQUE WEDDING GIFT THAT LASTS A LIFETIME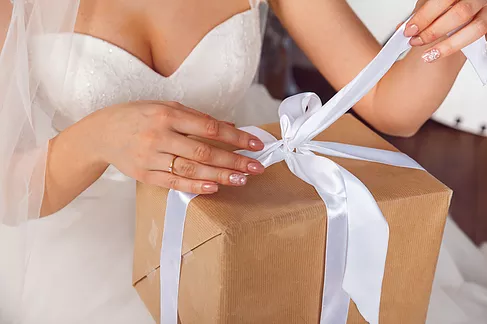 The peak of wedding season is coming to a close and fall weddings are right around the corner. The cooler temperatures and the naturally beautiful foliage are just a couple of the advantages of attending a wedding in late September or October. After attending multiple weddings this year, deciding on a gift for yet another couple can be a daunting task. If you are looking for something unique that may not be on the registry, copper cookware is a luxury gift that will truly stand the test of time.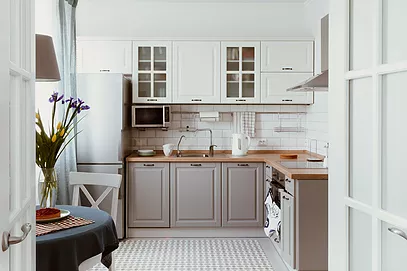 COPPER FITS ANY STYLE 
One of the most appealing aspects of copper cookware is that it universally fits almost any style or color scheme of a kitchen. Gone are the days of choosing the right color cookware set or statement piece for a kitchen that you may have never set foot in. Whether the newlywed's kitchen style is French countryside, clean and modern, or they are living in a small city apartment, copper pans are aesthetically pleasing, timelessly trendy and make a statement of their own. Copper cookware looks beautiful sitting on the stovetop, hung above the island or even sitting on an open shelf.
THE BENEFITS OF COPPER COOKWARE 
If you are buying such an elegant wedding gift, I am sure you are hoping that it doesn't only just sit on display in their kitchen. Premium copper cookware is much more than just for looks. Copper pans cook faster and more evenly. They also rapidly react to temperature changes and can cook at lower temperatures. Consequently, copper cookware is naturally energy efficient. These benefits make it great for the couple who is on the go or who may need to cook a quick meal.

If you are shopping for a couple who likes to entertain, copper cookware also transfers from the stovetop to the table for an effortless presentation. It creates a sophisticated appearance that will make even the most inexperienced home cook look like a professional chef. This is perfect for the newly married couple who may not have much space to store an abundance of serving ware. Not to mention, less dishes to wash is always a perk when having guests. It will allow more time with company and less time cleaning up.

People have been cooking in copper vessels for centuries but the durability of copper pans has greatly improved over the years. Most copper cookware today is lined with tin or stainless steel. Stainless steel lined copper pans are easy to clean, much more resilient to wear and tear and, unlike other cookware made from aluminum or with a non-stick coating, they are made to last for generations. Therefore, copper cookware often comes with a generous lifetime warranty.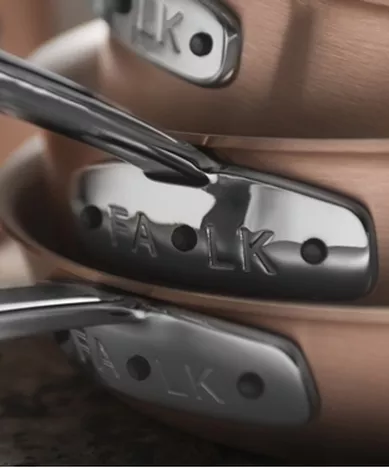 PERSONALIZE YOUR GIFT 
Although it is generally respectful to stay within the items listed on the wedding registry, sometimes the best gifts are the ones that the couple didn't know they would even want or need. To add a personalized touch- pair it with your favorite cookbook and write a little note inside or you could tuck in a recipe card with one of your favorite recipes.

Buy Falk copper cookware as your next gift and start a luxurious tradition.