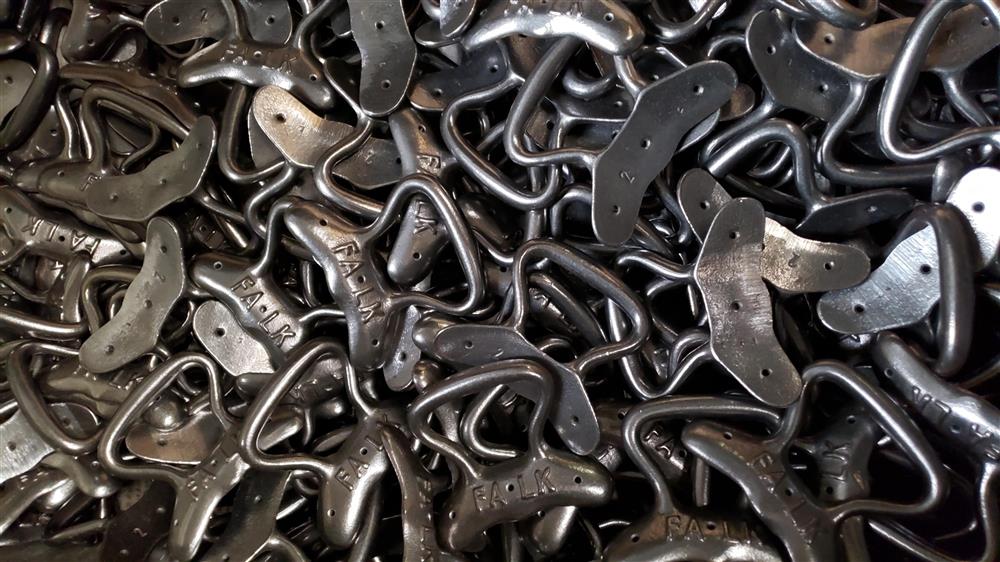 Dear Friends of Falk,
Happy New Year! We hope good fortune comes handily to you!
Last December, Mike, Dave and I took a trip to Belgium to visit Jan Van Achter, the owner of Falk Culinair NV. It was our first visit there and we had a wonderful time. We were able to see the factory where the pots are cut from sheets of bimetal, pressed, and then brushed. The employees were friendly and focused as the process requires skill and caution.
We stayed with Jan and his beautiful wife and two daughters in their home in Wespelaar.  Their house was built in the 1800s and the provenance was palpable. Our first challenge was to find the refrigerator. It was a narrow appliance that appeared to be part of the cabinets.
Jan and his wife served us a delicious Venison Ragu. Venison is available in stores in Belgium! The ragu was simmered over a two-day period and the result was delicious. We met Paul, Jan's father, for lunch at Brasserie Brouwershof of the Haacht brewery. We were delighted with the beautiful venue and fascinating conversation about the history of Falk Culinair.
We walked around the village of Leuven, home of Stella Artois, and noted the beautiful architecture and many thriving individual businesses. The square and cobblestone streets were very charming.
After our visit with Jan and his family we hopped a train and rolled into Amsterdam for a few days, but that's another newsletter!
The holiday season was very busy.  Thanks to all our old and new members of the Falk Community. Your patronage is very much appreciated. We hope you all have a wonderful new year.
Kind regards,
Vicki and Mike